Supporters of the opposition National Democratic Congress (NDC) on Monday, November 30 took part in a demonstration in Accra to protest what they say is massive corruption perpetrated by officials of the governing New Patriotic Party (NPP).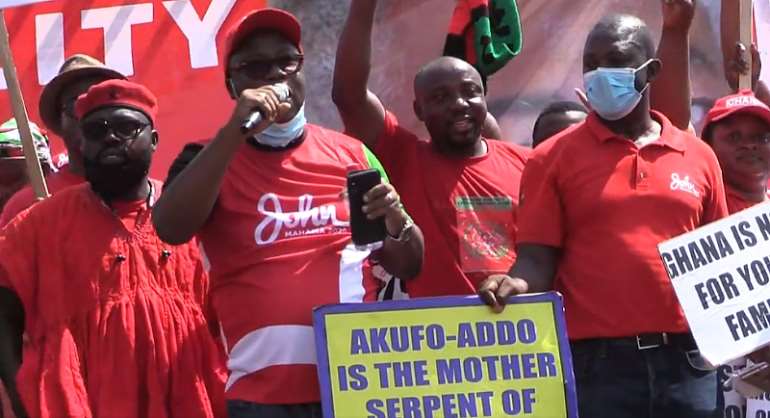 The event, which was in collaboration with other political parties and some Civil Society Organisations was initially to take place on Thursday 26th November 2020 but was rescheduled to Monday, November 30, 2020.
Most of the protestors, clad in red and black marched through some principal streets in Accra beginning from the Obra Spot.
The route for the March included Farisco Traffic light, Accra Poly road through the Ghana Law School road and to Rawlings Circle and finally to the Osekan Park.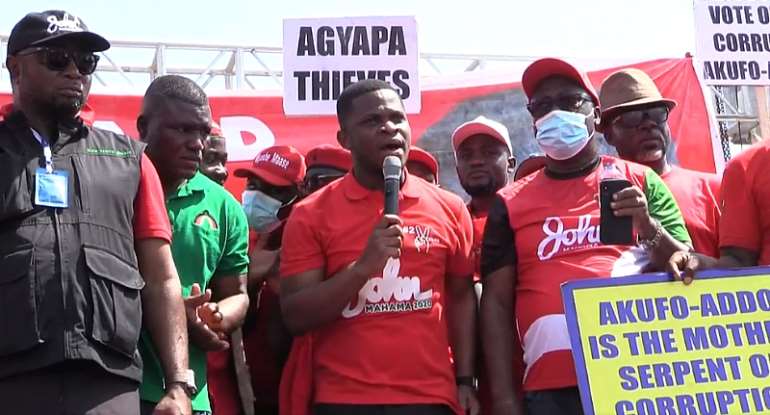 Some notable persons at the protest included the former Mayor of Accra, Alfred Oko Vanderpuije, NDC Communication Officer, Sammy Gyamfi, Deputy NDC National Youth Organizer, Edem Agbana; NDC's National Organizer, Joshua Akamba, NDC National Chairman, Samuel Ofosu Ampofo.
While addressing the gathering, Edem Agbana urged supporters of the party to come out in their numbers and vote for the NDC to honour the memory of the party's founder, Jerry John Rawlings.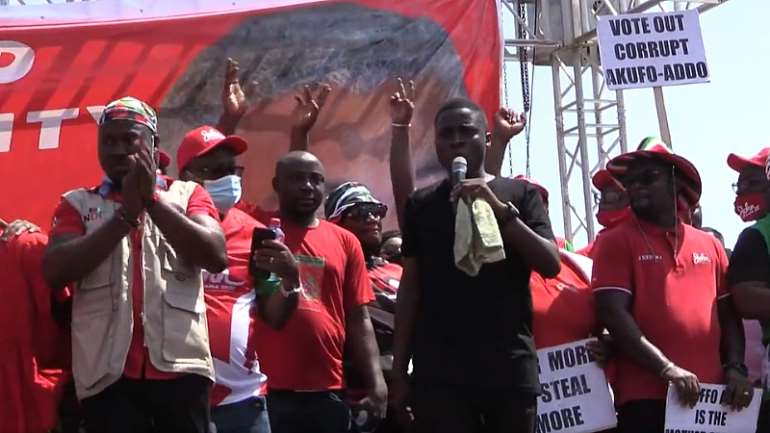 "Today, the youth of Ghana and the youth of NDC are gathered here in our numbers to send a message to the world. Our message is simple. It is that, come 7th December the NDC and the youth of this country will unite to vote out the mother serpent of corruption. On 7th December the Akufo-Addo family feeding programme will come to an end. Since he came to office, he only came to steal and destroy and enrich his family members. That is why all the gargantuan fraudulent deals like PDS, Kelvni GVG and Agyapa are always championed by close relatives of the President," he said.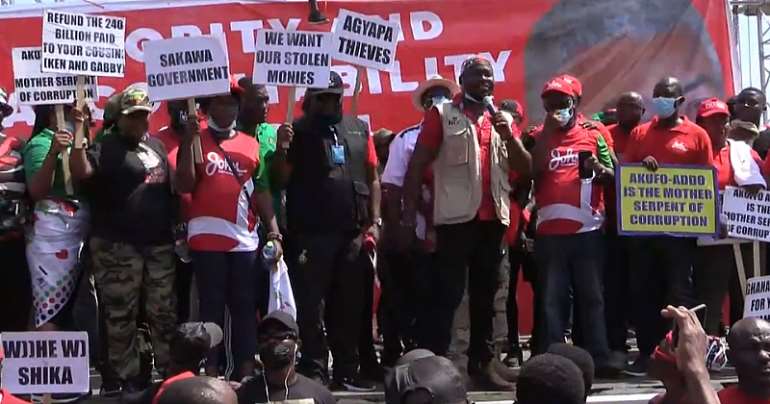 He added that, "Akufo-Addo is the chief architect of corruption. We, the youth of Ghana are sending a strong message that in memory and in honour of H.E Flt. Lt. Jerry John Rawlings, we will unite and come out in our numbers and uproot the corruption tree at the Flagstaff House."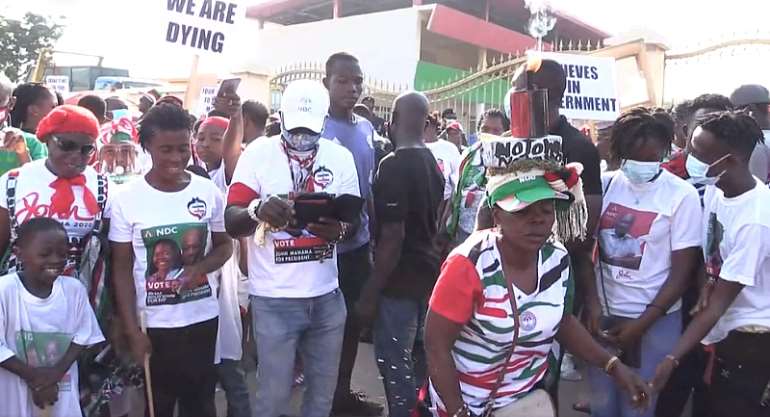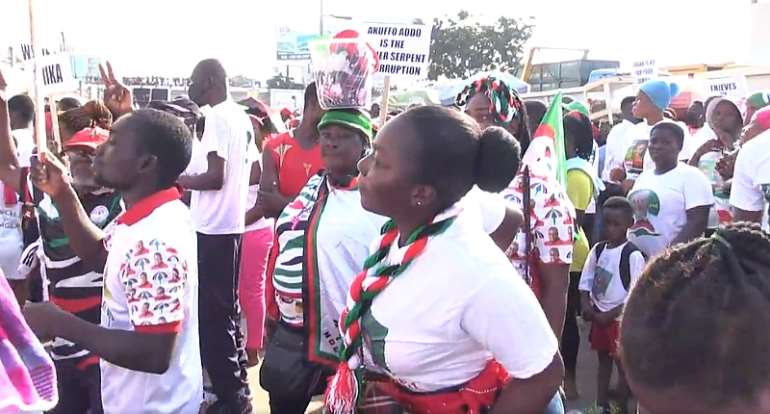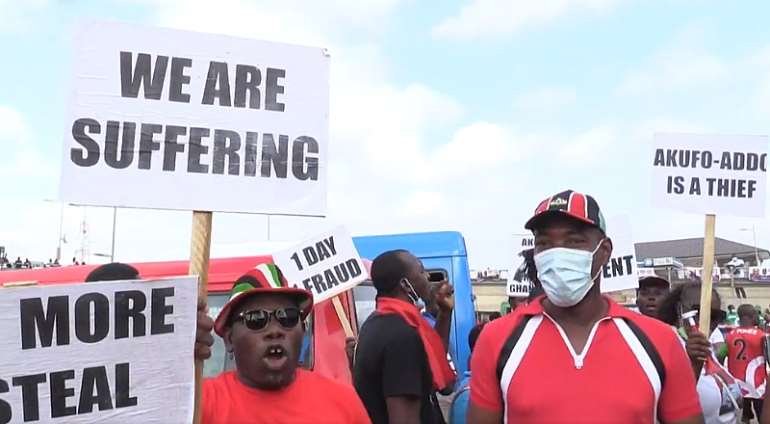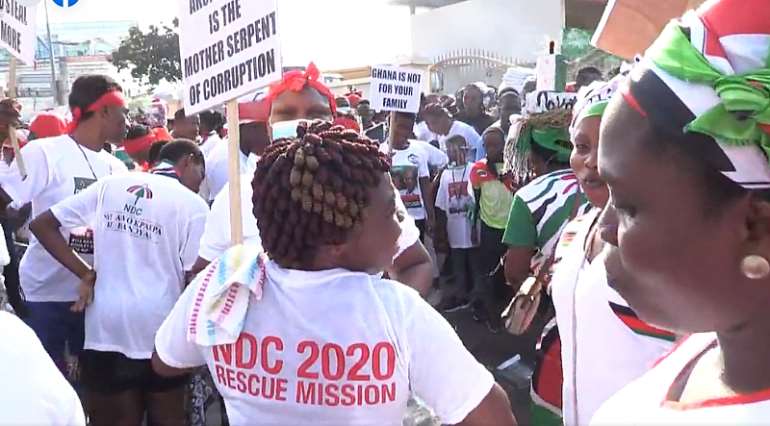 —citinewesroom